The illustrated horror adventure novella I illustrated is doing a pre-sale and you should really pick one up. It's a great book and I want to be making art fulltime one of these days.
The Blue Flame series is a trilogy taking place in the epic world that Charles and Joe (fellow Dim artists) have been piecing for years. Various stories from the world have appeared in our Coffee Crumbs series. The Blue Flame is just one tale from a world with many stories to tell. In the first book Blue Flame, a mysterious antagonist names Shuffle offers a couple goons-for-hire, Frank and Ernest, a deal to retrieve the Blue Flame from its ancient subterranean hiding place. When they fail, the Blue Flame devolves them into monstrosities that haunt the already plagued village of Kausia above.

At the start of the second book, Jack, the man that referred Frank and Ernest to Shuffle, is summoned to answer for their failures... and then all hell breaks loose. There is more of an adventure aspect to the second book as we see Jack venturing into the haunted caves that lead to the Blue Flame. If you picked up issue 2 of Coffee Crumbs, you might recognize Jack Gemini, as well as Wolf and Coyote, from the "Body of the Sleeper" short story. In that story, we learn why Jack doesn't have a soul and why he is so darn whacky. "Body of the Sleeper" is set to be re-booted as a comic later this year as on of the first comics in the new digital platform I am working on.I spent most of last winter working on over 20 illustrations for the next installment of the Blue Flame series. Over the past 8 months we've been tightening up the story, tweaking the book design, and getting it ready for press.
The book is slated to be available in May, just in time for Spring Con at the MN State Fair Grounds grandstand May 17th & 18th.These books are a lot of fun to do, and something I'd like to be doing professionally. Since I joined Dim Media in 2008, I've been working hard to turn it into a viable future for myself and the others involved. Every year since, things have been picking up steadily. I hoping the successful launch of this book in 2014 will further launch Dim into a sustainable adventure. Please Help make it happen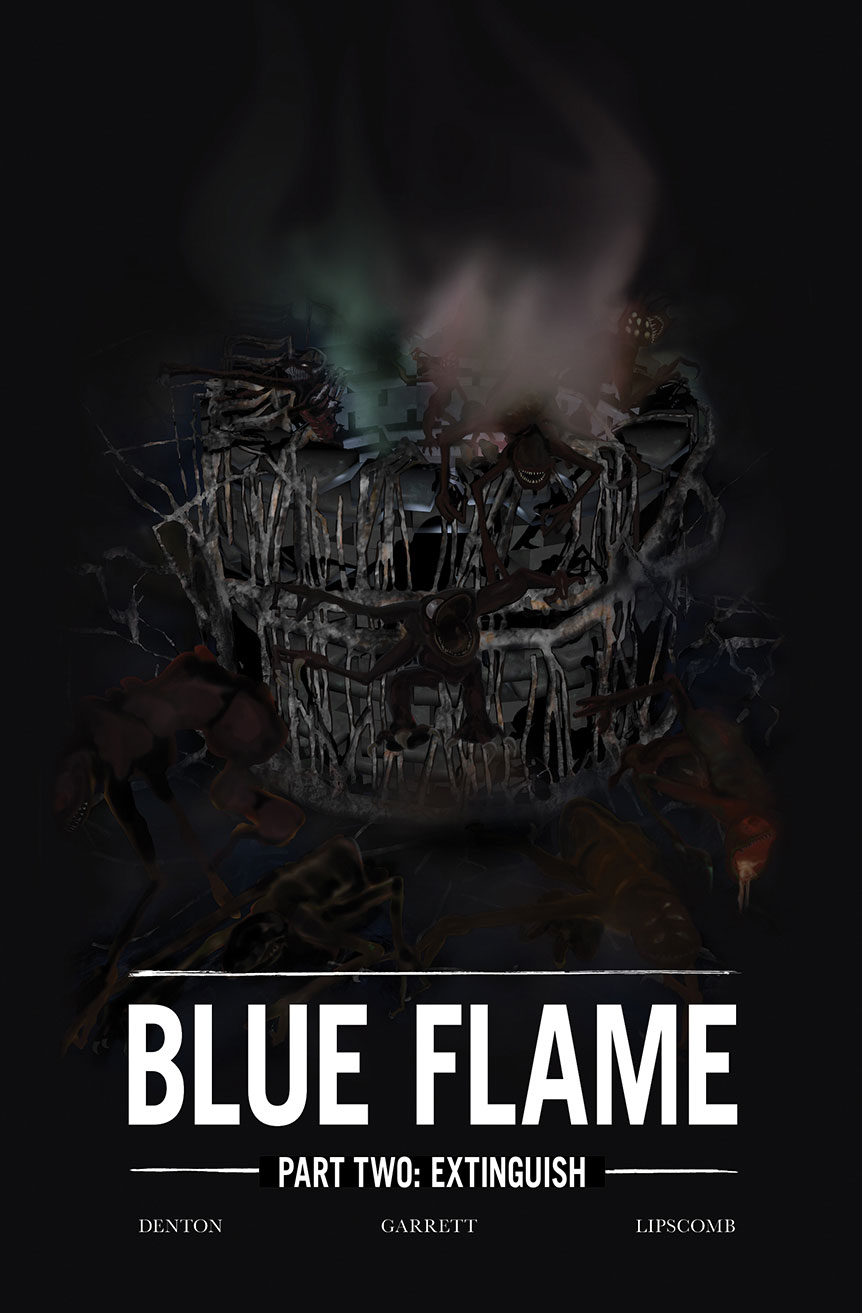 ---